Habitat Membership
Offers an economical accommodation option for those who need a flexible cost and time effective second home in Saudi Arabia.
Membership offers profitable access to your suite serviced in Habitat Hotel at a fraction of the cost.
Habitat residence can make the couple feel absolutely secure that you can come on your own or with your wife at any time of your choice.
The staff will know you by name and there is only one entry point and will provide extra storage whenever needed. This really is your second home.
---
---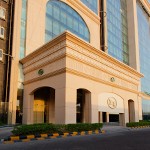 Habitat Hotel All Suites Property
Each of the Junior Luxury Suite is an individual suite. One bedroom & living room (68m²) in Habitat Jeddah hotel or Premium Luxury Suite (65m²) in Habitat Al Khobar hotel. The entire property is run like a five-star hotel with international standards and high quality of services. But with the comfort and privacy of a classic hotel.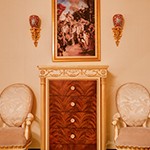 Browse Our Gallery
Browse the wonderful image gallery of Habitat Hotel All Suites, its services and the surrounding area. Inside every apartment there are elegant classic interiors rich in period detail with many original features. View Gallery
---
Optimum flexibility and convenience
Habitat Hotels are first classic luxury hotel offer a flexible accommodation option for those looking for a convenient home base. Membership offers a beneficial alternative to saving up a large amount of expense in a desirable second home. It is a cost effective opportunity to use a luxurious junior and premium fully serviced suites at Habitat whenever present in Jeddah or Al Khobar.
The membership is offering optimum flexibility, convenience and offers you the privilege to use your suite for 90 nights consumable within one year of your membership commencing the first date of your subscription.
Enjoy your suite for the full 90 nights in both HABITAT HOTELS – JEDDAH & AL KHOBAR at dates of your choice.